simple. unique. free. lasting.
quick to start, update and share
step-by-step creation
organize and display favorite photos, video
include rich memories with varied layouts
allow others to follow & get updates
create your own charitable donation link
access on mobile 
come back again to add more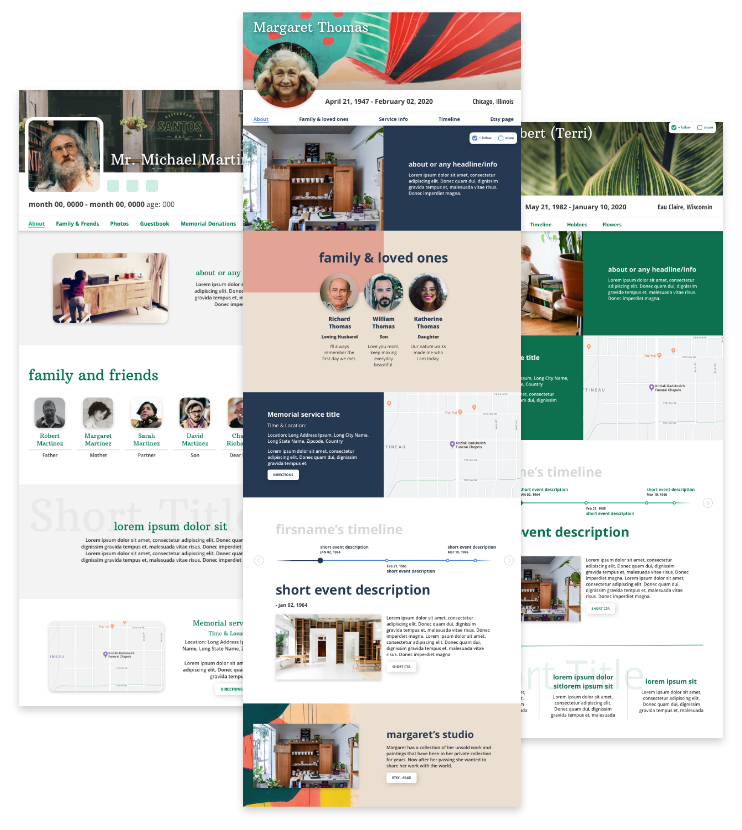 quick start
create an epilogg in a few short steps
Post an event notice, upload photos, write about someone's life, set up a donation fund…it's all easy and you can do it all on your own time. For free.